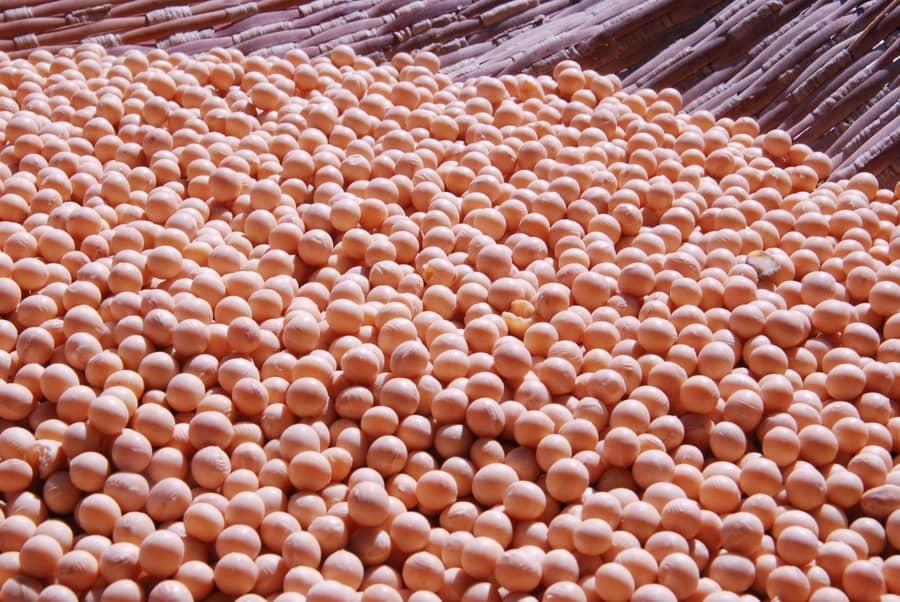 Porto Alegre, November 16, 2021 – The international soybean market was surprised last week by the new figures from the November supply and demand report from the United States Department of Agriculture (USDA), released on the 9th. Against all expectations, USDA cut its forecast for US production, which boosted prices in the Chicago futures market. The market was expecting a new increase in the US production estimate. Futures contracts in Chicago reacted to the new numbers and firmed above the important level of USD 12.00 a bushel.
The USDA's November report indicated that the US soybean crop must hit 4.425 bln bushels in 2021/22, equivalent to 120.43 mln tons. The market was expecting a crop of 4.480 bln bushels or 121.92 mln tons. In October, the indication was 4.448 bln bushels or 121.05 mln tons.
Yield was cut from 51.5 to 51.2 bushels per acre, while the market was estimating 51.9 bushels per acre.
Ending stocks are projected at 340 mln bushels or 9.25 mln tons. The market was betting on carryover of 360 mln or 9.78 mln tons. Last month, ending stocks were estimated at 320 mln bushels or 8.7 mln tons.
USDA indicated the crush at 2.190 bln bushels (59.60 mln tons) and exports of 2.050 bln (55.79 mln tons). In October, the numbers were 2.190 bln and 2.090 bln (56.88 mln tons), respectively.
As for the world picture, the report projected a global soybean crop in 2021/22 with 384.01 mln tons. Final stocks are estimated at 103.78 mln tons. The market was expecting ending stocks of 105.7 mln tons. In October, USDA had indicated stocks of 104.6 mln tons.
USDA projects the US production at 120.43 mln tons, against 121.06 mln in the previous report, as already mentioned. For Brazil, the forecast is for a production of 144 mln tons, without changes. Argentina's output is estimated at 49.5 mln tons, below the 51 mln forecast in October. Chinese imports were cut by 1 mln to 10 mln tons.
For the 2020/21 season, the estimate for the world crop was 366.23 mln tons. Carryover stocks are projected at 100.11 mln tons. The market was betting on 99.7 mln tons.
The production in Brazil was increased from 137 to 138 mln tons. The Argentine crop stood at 46.2 mln tons. The forecast for Chinese imports was raised from 99 to 99.76 mln tons.
SAFRAS Latam