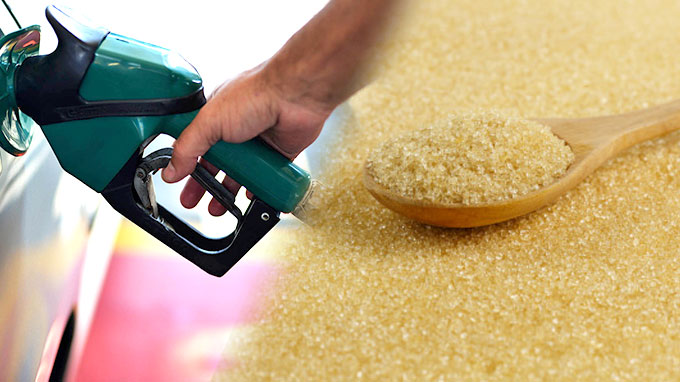 Porto Alegre, February 21th, 2022 – Sugar's sharp lows helped the neutralization of hydrated ethanol differentials against the commodity in New York. The strong fall in hydrated ethanol forecast for February should expand differentials once again. The month of January was a period of significant neutralization of the levels of hydrated ethanol differentials against New York sugar, which, compared to the immediately previous month, changed from -4.71% to -0.60%. The strong movement of neutralization of differentials occurred not because of occasional highs in ethanol, but because of pronounced lows in sugar due to a slight help in the exchange rate that ended up neutralizing the negative movement also observed with hydrated ethanol. So, sugar prices got negatively closer to ethanol, although the latter also had its downward bias.
For February this year, SAFRAS & Mercado expects a new expansion of the hydrated ethanol differentials against sugar, although both remain with a downward trend. However, the detail is that hydrated ethanol tends to drop much more intensely than sugar in New York.
Moreover, it should not count on new appreciation movements of the real against the dollar, which should not remain within this trend throughout the month of February. Therefore, the pattern of negative spread of -0.60% in January must jump to 7.30% in February.
Looking in more detail, we can see that the average monthly value of hydrated ethanol at BRL 3.98, minus 13.3% of ICMS from São Paulo and BRL 1,309 of PIS/Cofins and converted into cents a pound, with an average dollar of BRL 5.5303 in the period, equivalent to 16.88, a value 0.607% below the average of 16.99 cents observed for raw sugar in New York, already with freight discounts, elevation and FOB conversion.
Year over year, the January average for hydrated ethanol in cents per pound showed gains of 52.63% against the level of 11.06 cents seen in January 2021. On the 2022 average, the equivalent price of hydrated ethanol inside of mills hovered around 16.88 cents, up 52.63% from the average of 11.06 cents accumulated during the same period of the previous year.
SAFRAS & Mercado's expectation for January was that the comparison between hydrated ethanol and New York sugar would fluctuate at -7.93%, down 7.33% from the effective data of -0.60% for the period. For February, SAFRAS & Mercado expects the average price in reals for hydrated ethanol to fluctuate by BRL 3.50 a liter, outside of mills. Inside of mills, it would be equivalent to BRL 2.90 a liter, based in Ribeirão Preto.
With an expected average dollar of BRL 5.40 against an average price of 17.90 cents for May/22 in New York, which inside of mills must be equivalent to 16.41 cents, the disadvantage of hydrated ethanol against NY raw sugar must increase to the negative level of 7.30% through the equivalence of hydrated ethanol at 15.21 (not including freight costs).
SAFRAS Latam