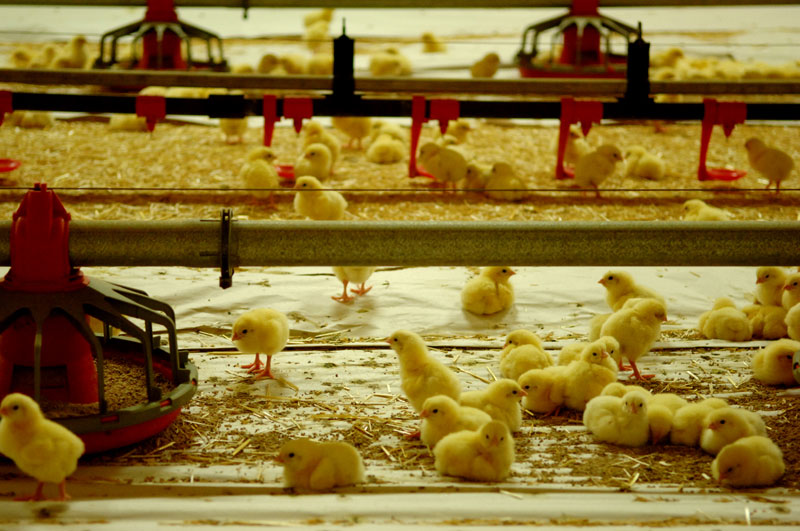 Porto Alegre, December 1, 2021 – According to data from APINCO, the housing of breeder chicks in October was below 590 mln head. The year 2021 has been marked by constant advances in the housing of breeder chicks, even in an environment marked by the high costs of animal nutrition. The housing of breeder chicks at this level was only possible due to the responsive demand in 2021.
The first aspect to be considered is the behavior of domestic demand. Beef reached a prohibitive level in 2021. In this regard, chicken gained a relevant market share and had the necessary conditions to set a new record in wholesale, retail, and live animal prices. In recent weeks, chicken prices have retreated, which was a consequence of the fall in livestock prices, besides the greater volume of chicken supply in the domestic market. However, the conditions for price highs are quite favorable in December due to the rise in domestic consumption and the resumption of highs in the livestock chain.
Exports in 2021 are a separate chapter. Brazil made important advances during the year and may surpass 4.4 mln tons in chicken exports. This protein has a great advantage over its competitors, not being so dependent on China. The halal market still represents an important share of Brazilian exports, and South Africa has also advanced in terms of purchases of chicken from Brazil. For next year, Brazilian exports tend to continue on the rise, considering the advance of Avian Influenza in Europe and Asia, offering new opportunities.
Even with such heavy costs in 2021, the average profitability of chicken farming in Brazil was satisfactory. In the first half of 2022, the corn supply will still be challenging, but the picture tends to change with the arrival of the corn second crop, which should potentially reduce animal nutrition costs. The forecast for demand still points to a large production of chicken, close to 14.4 mln tons. In terms of chicken exports, the country must again surpass 4.5 mln tons.
Last October, Brazil housed around 589.65 mln head, down 6.3% from the same period last year. In the entire year, Brazil housed nearly 5.7 bln head, up 1.7% from the same period last year. Projections for the last two months of 2021 point to an annual housing of 6.96 bln head, a historic record for the sector, up 2% from last year. Next year, the growth of chicken farming is directly linked to the expansion of Brazilian exports, and the prospect of a devalued real in an election year makes the foreign market even more attractive. The expectation of more affordable costs leads to advances in the operating margin.
Agência SAFRAS Latam
Copyright 2021 – Grupo CMA